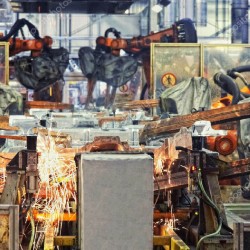 Smart Shield is an ISO 9001 & 14001 Certified company manufacturing Customized High Temperature Fire Retardant products for Defence Equipments which are built for the most extreme conditions where failure would be catastrophic.
Our Products are made as per the Military Specifications, Certified by NABL Labs & are also
approved by DRDO after rigorous testing.
Our challenge is to design and manufacture solutions for even the most complex applications. From concept to completion, we have the resources to meet this challenge with products that offer
world class quality and value.
We have been majorly involved in Indigenous Design, Development, Production, Integration,
Supply and Life-cycle Support of mission critical Defence Systems. Most of our products are 100 %
Fire proof and operate with no problems in temperatures up to 3000°C thus providing high energy savings and equipment protection.
We also manufacture Gaskets, O-Rings and other molded rubber products for high temperature
and / or high pressure applications. These products offer excellent compressibility and flexibility to withstand the most rigorous service demands and can be customized in any size and thickness as per our client's requirement.
Save Time! Get the best Deal!